ImageWell and ShutterBug father's day sale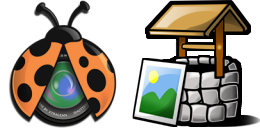 XtraLean Software has the 4th Annual Father's Day Sale and MacCentre701 is very happy to pass on this news with our discount coupon to our readers. From 11th June to 15th June, you can get ShutterBug and ImageWell for only $29.95 (CAD) (with our discount coupon). ShutterBug's regular price is $39.95 (CAD) and ImageWell's regular price is $19.95 (CAD).
ImageWell is an image editing tool. Although it is not as powerful as Photoshop, ImageWell is lean and powerful, allowing you to annotate your images with text, shapes, arrows and lines, as well as some effects such as drop shadow, a shaped border, flip or rotate your image, adjust the sharpness and brightness. To many imaging tasks, ImageWell is the quick and right tool.
Join our discussion - "ImageWell and ShutterBug - Father's Day Sale" at SillyDog701 Message Centre
advertisement: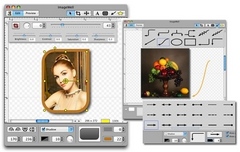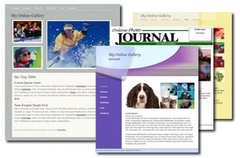 Similar to ImageWell, ShutterBug is a flexible, easy and quick website creation tool. It is not just for photos (as the name might suggest), it also does text editing, forms, slide shows, movies and more. ShutterBug includes customisable 26 themes, and if you need to you can download more themes from ShutterBug Land. (You can also share your themes to the world.)
Before buying, users can try out the free demos:
- The ImageWell trial is a full featured, non-limited 7-day trial
- The ShutterBug demo is a full featured demo that will watermark uploaded
pictures with the word "demo"
- Purchasing a registration number will unlock the products from trial/demo
mode.
If you are interested in either software, you might want to take our deal: only $29.95 (CAD) which is half of the regular cost ($39.95 + $19.95 CAD). All you need to do is simply use our discount coupon: XLBUNDLE or this direct link.
But hurry, this offer ends on 15th June 2008.
If you already own those software, you can also take this opportunity and give your friends or loved ones a copy of ShutterBug and ImageWell.
Join our discussion - "ImageWell and ShutterBug - Father's Day Sale" at SillyDog701 Message Centre
Posted by Antony at June 12, 2008 4:07 AM
>> more
MacCentre701 June 2008 reports
.