invisibleSHIELD Gift Cards 25% off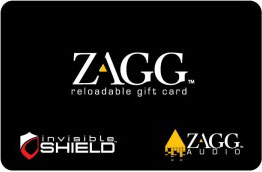 If you've been reading MacCentre701 for a while, you might know that we've been recommending invisivleSHIELD protective films for your gadgets, particularly your iPhone, iPod touch, MacBook, PSP, cameras etc.
We are glad to pass this exciting news. For a limited time, you can save 25% when you order an invisibleSHIELD Gift Card (ZAGG gift card) with our links
. The Gift Card is available in $25 and $50 nominals. During the current promotion, you can get them for $18.75 and $37.50 respectively. ZAGG gift card is good for all invisibleSHIELD products as well as new ZAGGaudio products.
ZAGG provides free international shipping on most products (except large items) and accepts PayPal payment.
Posted by Antony at December 6, 2008 1:42 AM
>> more
MacCentre701 December 2008 reports
.