Camera Plus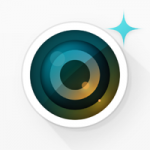 Want to take a better selfie photos? Or take better photos with iOS devices in general? Camera Plus can help you achieve that.
advertisement:
The exciting new AirSnap feature allows users with two iOS devices to take photos and videos by using 2nd iOS device as remote controller. In that way, your selfie will not have an arm extending out.
On top of AirSnap, Camera Plus also provides 3 focus modes, Lumy (adjustment on exposure), filters, text etc edit features and more. It's only Camera Plus - Global Delight Technologies Pvt. Ltd">US$0.99.
Camera Plus by Global Delight (official website)

Posted by Antony at March 23, 2014 11:05 PM
>> more
MacCentre701 March 2014 reports
.